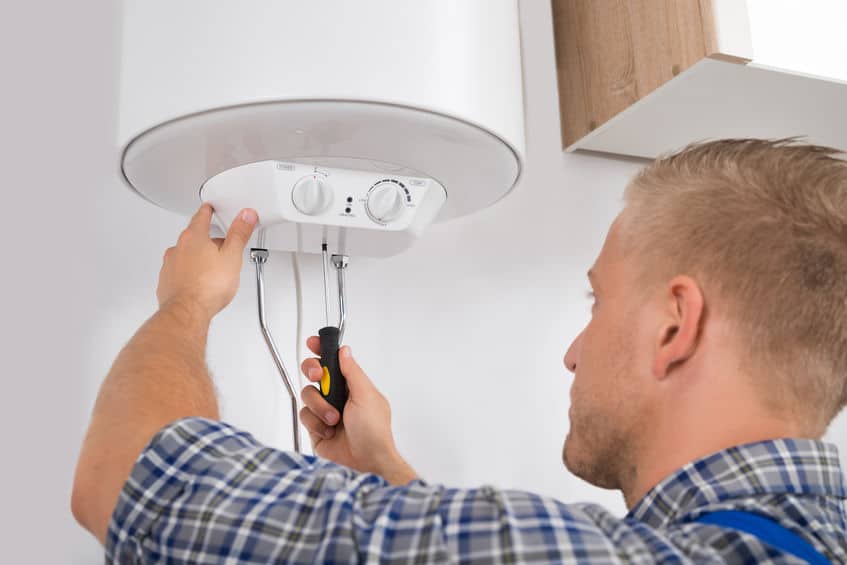 All HVAC appliances are an investment. Your heating system should prove to be an efficient appliance that you can use to heat your house on those chilly nights. You should regularly have your heating system maintenanced and checked to ensure that it is performing at peak efficiency. However, when the time comes to have a new heating system installed you should always get the services of a reputable heating installations company.
Since the topic of heating installations is relatively complex, it requires some technical knowledge. Having your heating system installed in your home is not a simple plug-and-play situation. Heating installations experts are the best professionals that you can hire to get the job done the right way. Here is a quick overview of the technical aspects that the technicians will do to have your heating system installed and working in no time.
The Essential Components Of Heating Installation
Heating systems, particularly central heating systems, are composed of different parts. These parts will depend on the type of heating system that you choose to have in your home. Basically, you will need to have the following installed:
Boilers
Water storage tanks
Radiators
Pipes
Expansion vessels
Pumps
Switches and controls
These are just the basic components that you should have. With just one component missing, your heating system may not work properly. Although there are some other systems that there are built differently, it is recommended that you should consult with a heating installation company first. If you opt to have a special heating system installed, such as underfloor heating or fan heaters, you can consult with the technicians as well.
Pipeworks and radiators
Having a home heating system installed in your home is not as easy as you think it would be. It is a manual process that will require you and the installers to plan carefully. One of the parts of the process that will require utmost attention will be the pipework and the placement of the radiators. These are two components of a heating system that need to be planned out carefully before having it executed. The technician will take a look at the orientation of your home and pick a spot where the radiator would be placed in such a manner that it would work effectively. One of the main considerations for the placement of the radiator is noise. Since these machines produce loud sounds and vibrations, having it close to where the people in your relax or sleep would be inconvenient. Thus, your technician should make sure that it would be in a secluded part of your home.
Installation of the gas supply
An accredited heating contractor is needed to connect the pipes to the gas supply. A heating installation contractor is also responsible for checking every part of the heating installation. Hiring a heating installations company makes sure that every process to install your new heating system is covered. From the planning and installations your technician will make sure that your heating system is working perfectly.
Electrical systems and controls
Planning and laying down the needed pipes is a lengthy process. The heating installation does not stop there. The technician will still have to connect every control and electrical system. Again, this would require extensive technical knowledge. This part is supervised by a credited contractor since the slightest mistake of calibrating the control or connecting the wrong system to another could bring potential damage.
These are the important parts of any heating system that should be secured and installed in your home. As you can see, the process is not as easy as it sounds. However, a professional heating installation company will handle everything completely.
Heating System Installation Checklist
Since having your home heating system installed is a fairly complex situation, you are not expected to install it by yourself. It is always recommended that you hire a heating installation company. However, it would not hurt if you have some background as to what should be accomplished during the process.
Here's a checklist on the things or parts that you should pay close attention to before the technician leaves.
Boiler type and radiation model. Make sure that the boilers and radiators that were delivered and installed were of your preference, and these match your needs and its adequate for your home.
Check if everything is in its right place. There are some instances wherein homeowners have fully entrusted everything to the technician because of what was presented to them during the planning stage. However, there are some parts of the plan that was altered during the execution process. Although it is a good thing that you work well with your heating technician, having another set of eyes to countercheck, everything is never a bad idea.
Have Your Heating System Installed By A Professional Heating Installation Company
Having a heating system installed in your home is something that you should carefully consider and plan. It is a technical and complex process that generally will require the expertise of a heating installation company. Skip the hassle and stress of dealing with it by yourself. An accredited heating technician can help you with the planning and installation of your new heating system for your home.