HVAC AND PLUMBING SERVICES IN NORTH PARK, CA
RESIDENTS OF NORTH PARK, CA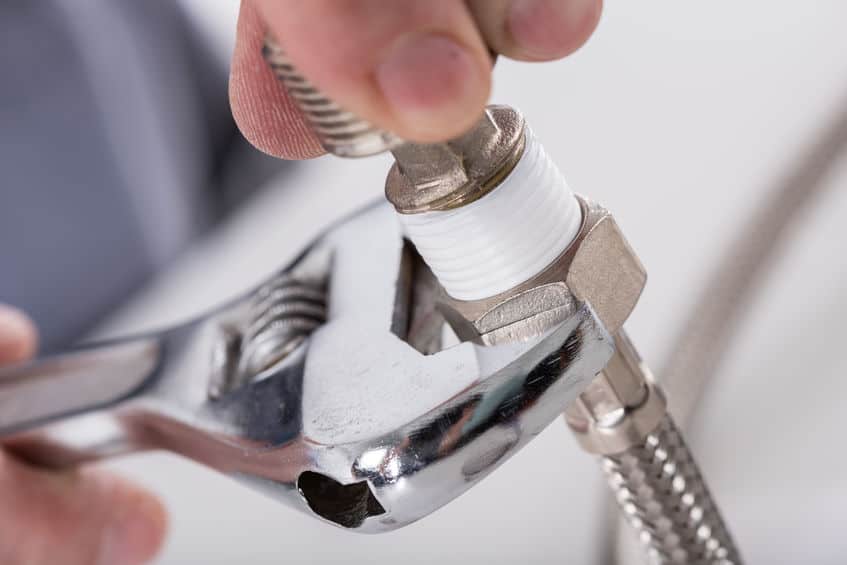 No matter how near or far your home is to the "North Park" sign on 30th Street and University Avenue, we are willing and ready to go to work on your home's heating, cooling or plumbing. Our company has been in business for over 18 years, and we believe our success is attributed to our values which are namely – honesty, integrity, quality and family. Considering the fact that Morey Heating, Cooling and Plumbing, Inc. has done work all over San Diego since 2000, we believe our values and our expertise make all of the difference. Let us translate that difference into your home, whether you need an installation, repair or some form of maintenance. Contact us for HVAC and plumbing services in North Park, CA today.
We Offer a Number of Different Services
Our company specializes in installations, maintenance and repairs as they pertain to heating, cooling and plumbing. Our staff is trained specifically to assist and perform quality work in these areas, and we don't see any reason why you'd be disappointed in their efforts, which is why we back all of our undertakings with a warranty of up to 10 years. The following is a general list of the types of services we offer:
Needless to say, not all issues arise at times that could be considered convenient. As a result, we offer 24-hour emergency service every day here at Morey Heating, Cooling and Plumbing, Inc., so you can rest assured that someone will be on hand to pick up your call. Furthermore, for those who are interested in having someone take care of routine maintenance, we offer programs in which we can help maintain your HVAC or plumbing systems so that's one less thing you need to worry about. Contact us for HVAC and plumbing services in North Park, CA today.
Luckily, it doesn't always take an expert to spot when something may be going amiss. If you are in tune with the basic running of your household, you may be able to detect when something requires your attention in regards to your HVAC or plumbing systems fairly quickly.
For starters, consider your HVAC system. Are you experiencing things like…?
warm air being blown exclusively
weird rattling, whistling, buzzing or grinding noises
any foul odors
high indoor humidity
restricted airflow
the AC cycling on and off constantly
water leaks, possibly from coolant or condensation
Now consider your plumbing system. Are you experiencing things like…?
absolutely no water
a severe lack of hot water
a lack of water pressure
the toilet overflowing on a regular basis
slow draining
foul smells, like sewage
the smell of gasoline
Contact us for HVAC and plumbing services in North Park, CA today.
PAYMENT OPTIONS

Downtown San Diego, Balboa Park, Pacific Beach, Gaslamp Quarter, Mission Beach, Little Italy, Point Loma, Mira Mesa, Mission Valley, Clairemont, Mission Bay, North Park, Torrey Pines, Hillcrest, Old Town, Sunset Cliffs, San Ysidro, East Village, Rancho Peñasquitos, City Heights, Scripps Ranch, Liberty Station, Barrio Logan, Carmel Valley, Normal Heights, Kearny Mesa, Mission Hills, Miramar, Grantville, Sorrento Valley, Logan Heights, Encanto, Tierrasanta, Golden Hill, South Park, Serra Mesa, Pacific Highlands Ranch, Bankers Hill, La Jolla Village, Bird Rock, Allied Gardens, Del Cerro, Sorrento Mesa, Bay Ho, Sherman Heights, South San Diego, Cortez Hill, Del Mar Mesa, Shelltown, Torrey Highlands
Reasons to visit San Diego
CONTACT US FOR
FREE QUOTE
We care about quality and rapport, and for that reason, we believe it's essential to our business – and our relationship with you – to be transparent, especially when it comes to pricing. Our prices are already competitive, and you shouldn't anticipate having to incur any hidden fees, so we make sure that you know exactly what you're paying and exactly why. Call us at (858) 252-1295 today so that we may better assist you.