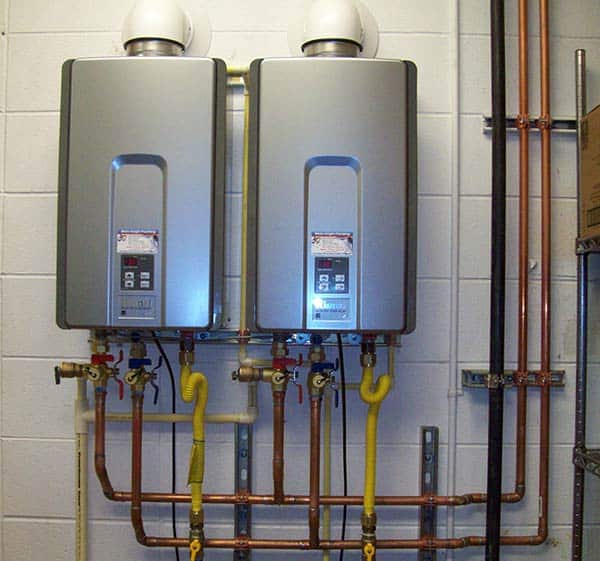 Water is an essential part of any home, so it's imperative that you have the solution for any plumbing issue that may arise in the future. This is something that many people tend to forget, as they often leave the pipes unchecked for many years until it becomes broken and worn. When it comes to plumbing issues, you always want to take preventative measures rather than waiting for the problem to worsen. In this article, we'll talk about replacing your plumbing appliances to make sure that it's always in the best condition. With that said, let's get to it.
How long do plumbing materials last?
The first thing you need to do when assessing whether or not it's time to change your plumbing materials is to understand the longevity of each type. As you can imagine, it's important that the pipework of your home is rust-free and can handle the pressure that receives through daily usage. Listed below is a quick guide for the longevity of each type of material:
Copper: 50+ years
Brass: 40 to 45 years
Cast Iron: 75 to 100 years
Galvanized Steel: 20 to 50 years
PVC piping can last indefinitely
This is the maximum life expectancy of each type of material, but you have to keep in mind that this will only happen in ideal situations. Most of the time, this number can vary drastically depending on the usage and the environmental condition in your area.
Signs of damage to look out for:
Now that you understand how long each type of material lasts, the next thing is how to identify signs of pipework damage. These are the indicators that tell you that it's time to start changing your plumbing materials and they can range from being extremely obvious to more discreet. Here are some examples you should know:
Rust-coloured water
If you see that the water from the tap has a slight tinge of orange in it, there may be some rusting issue in your home.
Gurgling sounds in the pipework
This is a sign that there's some clogging in the pipeline and it needs to be cleared out as soon as possible
Low water pressure
If the water in your home doesn't come out as strongly as it should, there may be a blockage in some parts of your pipe.
Nasty odor
You should never be able to smell anything from your water and if you can, that may be a sign that you're dealing with contaminants such as germs and molds in your water supply.
What can I do?
Typically, if your plumbing material hasn't been replaced in decades, it's often the best idea to refit the entire pipework if possible. However, this is not something that everyone can afford and it can be extremely inconvenient. Therefore, it's best that you call in a plumbing inspector and talk to them about the available options. You can speak to them about the budget level and preferences so that they can give you the best solution for the issue at hand.
If you're looking for a plumbing service in San Diego, Morey PHC is your best option. Get in touch with us today to see how we can help.