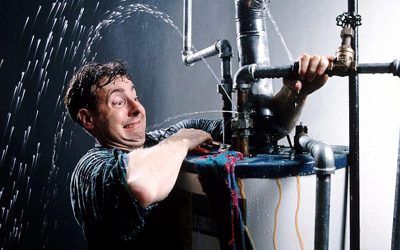 It is common knowledge that the value of the property largely depends on the features of the house and whether these features are in top condition. Homeowners who understand this will choose to patch things up before putting their houses on the market. The HVAC and plumbing systems are some of the most important parts of a home that need to be tended to. Therefore, if you are thinking about selling your home soon, then you should consider upgrading the HVAC and plumbing systems to increase the value to your property. This article will tell you how to effectively maintain the condition of your home's HVAC and plumbing systems.
How to Maintain Your Home's HVAC System
All aspects of your HVAC system – including heating, ventilation, and air condition – need to be well maintained in order for them to function properly. The heating feature is responsible for regulating your home's temperature and maintaining it at a comfortable level, especially during the colder months. On the other hand, the ventilation aspect of the home involves the process of replacing air in any area to regulate the temperature. Air conditioning keeps the house cool during the removal of heat.
Both the heating and cooling in systems in your house need to be tuned-up before any home inspection can take place. For this, you need to hire a professional maintenance service to clean your systems, replace the filters, lubricate the mechanical parts, and examine safety points. This step is very crucial as you don't want your prospective buyers to back out due to your HVAC system being outdated and not well-maintained. No buyers want to invest in a house with a failing system because they know they will have to spend even more money on the repair or replacement costs in the future. Therefore, you should make sure that your HVAC system is performing as efficiently as possible before a house inspection.
How to Maintain Your Home's Plumbing System
In addition to your HVAC system, your plumbing system also requires your attention as well. You need to check your plumbing system to make sure that there are not any water-related issues, such as leaking pipes or damaged toilets. To test for a leak, all you have to do is not using the water for two hours and check the water meter to see if the meter still runs. If so, it could be a sign of water leaks in your house. You may also want to check crawlspaces and basements for signs of water as well. No homeowners want a house with leaks and potential water damage. Thus, you should hire a professional plumbing service to inspect your system so that they can fix any problems that they see right away. Once you have made sure that your system is functioning properly, you can rest assured that your next homeowner will not run into any plumbing issues right after they moved in.
Final Words
After making sure that your HVAC and plumbing systems are at their best condition, the value of your property will increase, thus attracting attention from your potential buyers as a result! Morey PHC provides emergency plumbing repairs in San Diego, California. Get in touch today to see how we can help. We're available 24/7!