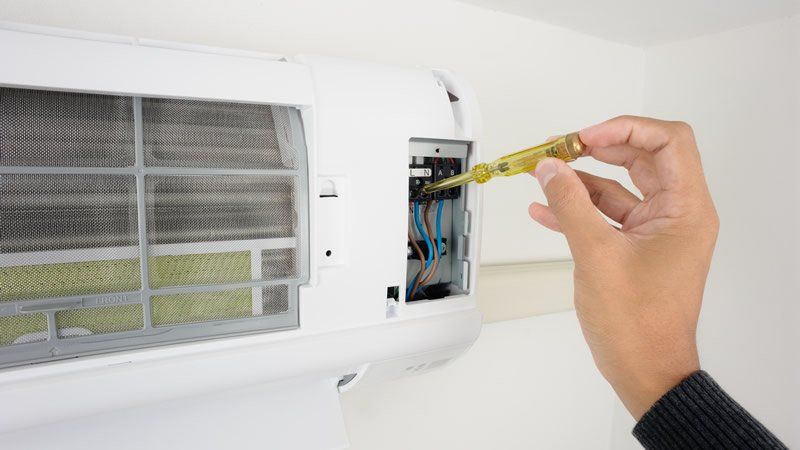 Having an air conditioning system for comfort in your home may be considered as a necessity given the current weather conditions. Due to the effect of global warming, there is a big chance that the temperature that you have gotten accustomed to before will be slightly higher than usual. The rise in temperature may cause you to feel uncomfortable with your surroundings, or worse, irritable to the point that you have a hard time functioning in hot or muggy weather. If you have an existing air conditioning system at home and you encounter some problems with it, make sure that you get the services of an AC repair expert.
An air conditioning system comprises of mechanical parts that can eventually encounter needed repairs after years of use. Although these instances can be prevented by proper maintenance, it will still cost you money just to make sure that your home's air conditioning systems are running just fine. If you are going to call an AC repair expert, it may imply two things: either you are having your AC system checked for its proper maintenance, or there is a problem that needs to be addressed as soon as possible.
It is completely understandable that most homeowners spend some time picking out which AC repair company would suit them the best. With that, let's take a look at some of the qualities that you should look for when getting the services of an AC repair company.
Familiarity Of The Locals With The Repair Company
If you are new to the area, a simple referral from your next-door-neighbor could do for an AC repair company. You can also ask the people you might have an encounter with when you are at the grocery store or bakery. The more familiar the local residents are with an AC repair company, then it is most likely that the company is considered to be a common household name in your area.
Online Reviews And Testimonials
Thanks to technology, a simple click of a button can tell you everything you need to know about an AC repair contractor. It is through their company website and social media pages that you get to know what the services they are offering their customers, along with business hours, and contact numbers. These are some of the basics that you can see online. However, you might also stumble upon reviews on their Google page, Yelp, or even on their website. The reviews are more or less given by the customers they have served before. Before signing a deal with an AC repair contractor, make sure that they have at some good reviews, and you can see that their past customers are really vouching for them.
Ability To Attend To Their Customers' Queries
One important factor that you should consider is the matter as to how an AC repair company deal with their possible clients. Since you are not yet fully set on getting their services and you have not paid them yet, then there is a possibility that they are not going to be as responsive to all your questions. You can use this as a gauge for you to be able to pick out the best contractors available in your area. To make whether their staff are courteous and professional enough to deal with you, see to it that you ask for their estimates. Estimates are the quotations given by a contractor that would give at least an overview of how much the project is going to cost. This is something that cannot just be randomly given, as the customer, you have to make a request for it. The more detailed an estimate is, the nearer the cost indicated in the quotation would be in your actual spendings.
Contractors are taught to give at most three estimates for their customers. However, there is no such strict rule that they have to follow. You can request as many estimates that they can give. Through this, you will be able to see how they treat their customers, especially when providing them important information.
They Can Give You A Warranty For Their Services
Before settling with a certain AC repair contractor, make sure that you ask them how they are going to deal with unplanned repairs. The last thing that you want to encounter is for you to shell out a couple of hundred dollars just three months after you have your air conditioning systems repaired. Since you are still uncertain about the quality of work that an AC repair expert, then you would have to have at least a warranty period for the works that they have done in your air conditioning systems. Most AC repair companies do not give this kind of provision. Finding one that could cater to these kinds of instances would only mean that the company values its customers even after making a sale.
Look For These Qualities When You Are Looking For An AC Repair Company
When you are looking for an AC repair contractor that you would hire to fix the problems in your home, you should at least consider these important factors before signing a deal with them. You should not just choose a random AC repair professional in your area. Instead, take the time to filter out which one you think would do quality work to fix your AC repairs and at the best, reasonable price.