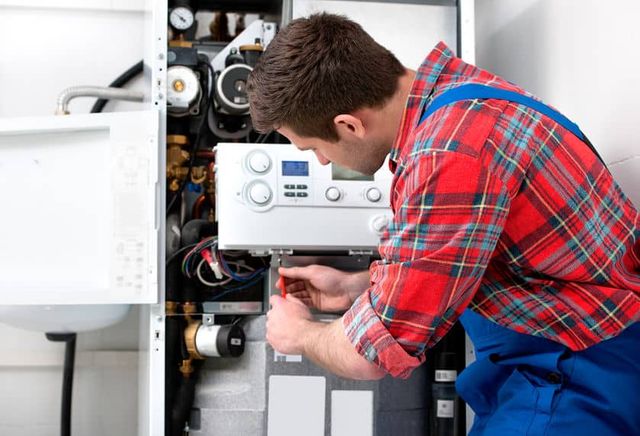 According to the statistics gathered, the cost of having new furnaces installed in an average American's home ranges from $3,000 to $6,300. This will depend on different factors such as your home's location, the type of furnace to be installed, size of the area where it is going to be installed, and the complexity of its installation. If you are a homeowner who has spent thousands of dollars on the installation of your furnace alone, then you would definitely think twice about getting a new furnace. That is why it is important that you consider getting a company that gives furnace repair in San Diego, CA.
Given these things, you would not surely trust a random person to do the repairs for your furnaces. That is not how it works. Given the cost of the furnace installation, and buying the whole component from the manufacturer, it is understandable that you will be quite meticulous on dealing with the people whom you are going to entrust your furnaces with. Although if you take a quick look online to see who are those companies that can give out a furnace repair service around your area, you can see a long list of selections. The problem with this is that it is a given thing that they are a registered business, but are they credible and trustworthy enough to get the job done properly?
You can also use this to your advantage. Since there are a lot of companies that you can possibly work with, take your time to canvass which one could give the best deals for what you will need. In this way, you also get to see what could be the pros of working with a certain company over the other. These are just some of the ways how you can choose the right furnace repair company in San Diego, CA.
For you to take this step, you must take a very important one before it, and that is you should be able to know when to call a furnace repair expert. This is only logical as you would not simply randomly think that you need the services of an expert. Of course, you must have noticed something wrong with your furnace for you to act on it, especially if it has nothing to do with its maintenance. For some, it may be easy for them to pinpoint whether or not something needs to be done. However, this might not be the case for everybody. Here are some of the common signs that should prompt you to call in a professional to repair your furnace.
Constant thermostat correction
One of the things that should immediately tell you that there is something wrong with your heating systems is that if you notice that you are always finding the need to change your thermostat settings frequently. Correcting it once in a while does not pose any problems; however, if you are doing this more frequently than the usual, then it might mean that there is something unbalanced within the system. The logic for this is that if your heating systems are working perfectly fine, then it could maintain a certain temperature where you have previously set it at.
The difference in the temperature it can give out
If you notice that your heating systems cannot heat up the whole room like before, then you might have a problem with the heater's air filters, thermostat controls, or any other heating components. You cannot simply do a do-it-yourself fix for this kind of problem as you will need to have some technical knowledge just to have it fixed. So, with this, it will be very much helpful if you get the services of a professional instead of just trying to handle all of it on your own.
Unusual noises coming from your furnace heating systems
It is expected that your furnace will not exactly be very silent. Hence, it is completely normal to hear some slight churning noises. However, if you have noticed that this is not how your furnace will normally perform back when it is first installed, then this should be an indication for you that there is something wrong. Should you hear any clanging, screeching or tapping sounds coming from your heating systems, then these should be enough for you to consult the situation with a heating repair professional. There might be some loose components that need to be tightened. As much as possible, you should be able to resolve this problem as holding it off could cause further potential risks such as electrical fire, or worse, air contamination.
Rising energy bills
Who would want to get a large electricity bill, right? Just like you, no any other homeowner in your area would want to spend some extra cash just because their furnace is broken. This is true even if you have the same monthly consumption; you could still have a higher electricity bill. This simply means that your furnace is working extra to compensate for its inefficiency. Working twice the average would mean that it is also consuming twice the power, prompting you to be charged with a higher bill. So, if you have noticed that your home's energy consumption is a bit higher than usual, then this should alarm you immediately.
Look Out For These Warning Signs Of Damage For Your Home Heating Systems
One of the most obvious indications that there is something wrong with your heating systems is that if it cannot do its job anymore. However, that is already considered to be an extreme scenario. As much as possible, it is recommended that you get the services of a furnace repair expert in San Diego, CA. This is so they can immediately act on the problem and leave you with a perfectly functioning furnace. The last thing that you would want to deal with is for you not to enjoy a cozy and warm environment during the cold seasons. Getting help from a professional will surely alleviate the stress and hassle that these kinds of problems will bring you.