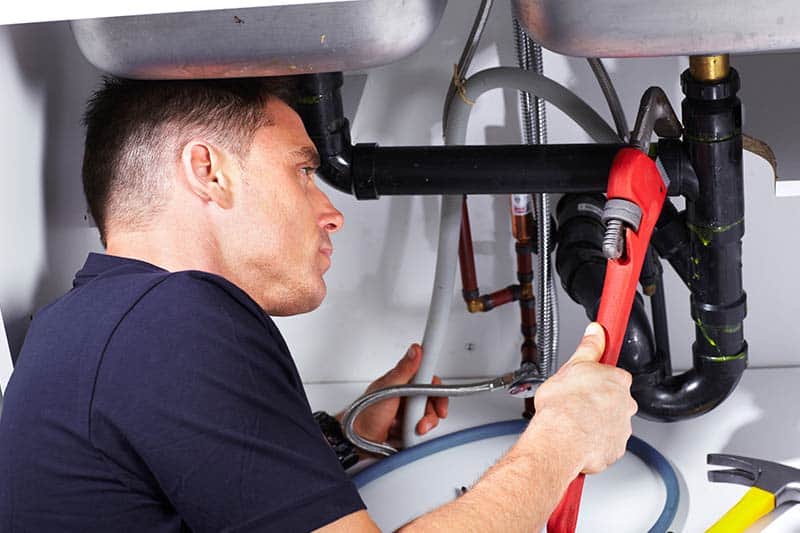 At some point in your life, you might have encountered problems when it comes to your plumbing. You might have even tried to resolve it on your own. But can you exactly remember what happened during those times that you tried to make a do-it-yourself fixing of your plumbing? You've probably encountered some bumps along the way. This is what happens when you don't call in the services of a San Diego plumber.
These are the professionals that you should call in whenever you deal with your plumbing problems.
Minor Plumbing Situations That Calls For You to Call in a Plumber
If the pressure of your bath area's showerhead is low, you might immediately think that this is because of a low pressure on the water source. At some instance, that might be what's happening. But this is not true for most cases. The issue might lie beneath the walls of your home. What seemed to be a simple problem could come from a major plumbing issue. Some of the minor common plumbing cases that you might encounter are the following:
There's a Rapid Water Supply Line Leak.
A rapid water supply can be considered as a minor issue. However, once the hole on your pipeline becomes bigger, the faster the water would reach the insides of your home.
There's no Water!
Water is one of the most important resources that you should have in your home. Without it, it's not possible for you to sanitize properly and do your daily routine. When this happens, you can first make sure that your water line wasn't cut off completely due to disconnection. If you have confirmed that this isn't the issue, check first all the water outlets in your home before calling in the services of an emergency plumber San Diego has to offer.
Do not just simply turn on the faucet. Check whether there's water running for both hot and cold water supplies. This is so you can make sure that the water heater is not your problem. Just make sure that you check all of these factors before calling in plumbing services. This information would help the plumbers assess your situation properly.
There's a rapid drainage line leak
To assess if you're encountering a rapid drainage line leak, check if your kitchen or bathroom sink leaks from the trap which is directly below the counter. Plumbers can easily fix this issue by turning off the water, getting under the sink, and replacing the trap. If the problem is only persistent in the kitchen sink, then the leak may be emanating from the garbage disposal.
A rapid drainage line leak wouldn't only affect where your pipelines go to. It will also depend on where these lines extend to. Whenever there's an active leak and is sealed behind a wall or under a floor, you should immediately let the plumbers know. If you set this aside, it could do serious damage to your home's drywall, paint, or floor covering.
There's a Sewer Line Leak
It's extremely easy to know when there's a sewer line leak. Not only that it reeks of foul odor, but you can easily see it in your yard. Other signs of a sewer line leak are seeing wastewater filling in bathtubs and sinks. This is a hard DIY project if you choose to go this way. Only the most experienced plumbers will be able to go down the root cause of the problem effectively. There's a lot of physical exertion needed in the process. Plumbers will dig up your sewer line, locate where the broken or clogged pipes is at, then either fix or replace it.
The Water Heater has a Natural Gas Leak.
You can immediately point out that there's something wrong in your water heater system when you can smell a gas leak. This might be because of a malfunctioning thermocouple. Leaks in the rigid or flexible pipes leading to your water heater may also be treated as a problem. Plumbers, especially those who also give heating and air conditioning repairs, are the perfect plumbing repair service companies that could deal with this situation effortlessly.
These are just some of the possible problems that you can encounter for your plumbing problems. When you immediately see the first signs of these problems, immediately call in a San Diego plumber to take care of your repair. There are a lot of cheap plumbing companies that could be of your service. But make sure that these are credible companies and they are going to give you the quality kind of service that you deserve.
Signs That You Have a Bad Plumbing
It's not easy to know whether you have a bad plumbing. The only way you could know is when you see water leaking already. But it doesn't mean that you cannot immediately see water running out on the walls, there are no possible plumbing problems already. Don't wait for the time that you can already see water flowing out! Here are some of the signs that you might have a bad plumbing already.
You have an unusually high water bill.
There's already a low water pressure.
There are noises coming in from the pipelines.
You are encountering dishwater problems.
There's a strong odor.
There's too much water.
Once that you have already seen these signs of possible plumbing problem, you should have your plumber on call. You cannot just shake away the fact that there's already a possibility that you have a problem. Don't also try to make band-aid solutions as it could do more damage than help.
Call a San Diego Plumber Today
Water is one of the essential things you need in order to live. Don't compromise your home's access to water just because of a simple water leak. Immediately call a San Diego plumber and have them look at your case. With their experience and skill, you'll surely have a properly functioning water line as soon as possible!