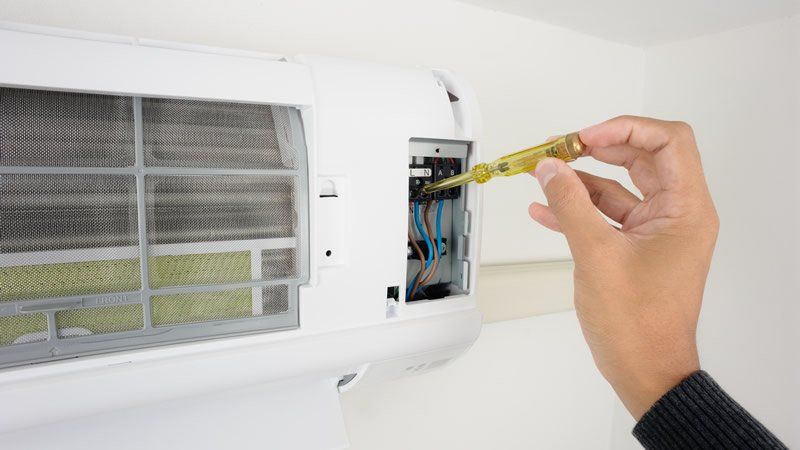 In the summer months in San Diego, the temperature can get pretty hot. Without the proper air conditioning, in a residential home or commercial building, the people inside can feel quite uncomfortable.
If you own a small business, you would want to provide a comfortable temperature for you employees and customers. You take the time in arranging your space, making sure that it is well-lit, and has all the facilities your customer and employees might be looking for. However, one of the most important factors in your place would be its ventilation and temperature.
Almost all of the appliances you have at home or in your office has its own time span for its service life. This applies to your AC units too. The more often you use your AC unit, the more prone it is to wear and tear.
Encountering an AC breaking down is common in most residential places and commercial establishments. The reason, however, depends greatly. Some of the common causes of an air conditioning unit breakdown are the following:
Refrigerant leak
Dirty filters
Unit is filled with grime cake
Problems associated with the power supply
Circuit problems
Blower and fan malfunction
Sensor breakdown
Thermostat issues
If you notice that your AC unit is already in need for a fix, immediately call for ac repairs in San Diego. It is possible that your AC unit has already reached the point that it has malfunctioned, and the cause of the problem may be too complex to troubleshoot. With that in mind, here are the reasons why you should immediately call for AC repairs in San Diego instead of trying to fix it on your own.
They Have The Technical Expertise
There are a lot of AC repairs companies in San Diego. However, you have to choose who you think will do the best job of repairing your AC unit. One of the factors that could differentiate one company from another is their expertise. If you truly want someone who is considered to be an expert in the field of AC repair, you can ask for the company's licenses and accreditation. They might also have employees who have their own technical licenses. These documents will prove the legitimacy of the company's claim to be the experts in the air conditioning repair industry.
They Have The Right Tools For It
Fixing an air conditioning unit is a whole new realm of repair skills. Without these tools, the end goal will not be reached. The tools needed for AC repair are not just power tools that you can find in the hardware store. If your freon or refrigerant levels are the problems, then an AC repair company will surely have the necessary tools and resources to fix it.
It Will Be Less Of A Hassle For You
The air conditioning unit breakdown is a hassle by itself. Why would you want to add more stress to the situation you are faced with by dealing with it all on your own? Calling for AC repairs in San Diego right away minimizes your stress from the problem and from the fact that it may already be at an uncomfortable temperature at your place.
They Know How To Deal With The Problem
This might be the first time you may be dealing with an air conditioning problem. Thus, it is only natural for you to have some uncertainty about what you are going to do about it. AC repair companies in San Diego, on the other hand, literally do this for a living. Prior to your case, they might have seen the same problem or dealt with the same situation before. It is with their experience and training that they will know how to strategize for the repair of your air conditioning unit. They could employ methods that they have tried before or try new ones and see which one will make the situation easier and less costly.
Hiring Them Will Cost You Less
Obviously, it costs money to add any additional AC units to your home air conditioning. So if you think that getting the services of an AC repair company in San Diego will be too costly for you, then you might want to recompute the costs again. Repairs will always be hundreds, maybe even thousands, of dollars cheaper than getting a new air conditioning unit. Not to mention that you will have to go through the process of its delivery, installation, and all the costs that come with it as well.
Hire An AC Repair Expert To Fix Your Air Conditioning Problems For You
Problems with your air conditioning units would merit so much unwanted stress for you. Trying to fix it all on your own might make matters worse than they already are. That is why the first instance you spot a problem with your AC units, you should call for AC repairs in San Diego as soon as possible. By hiring a credible AC repair company right away, you can expect that any AC problem will be fixed and have your place at a comfortable temperature in no time!