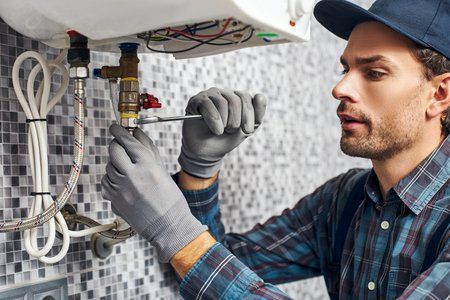 There are a lot of reasons as to why you are going to need the services of a company that specializes in plumbing repairs in San Diego. For the most part, homeowners who require the help of that of a plumbing repair expert would usually be encountering a plumbing-related inconvenience in their home. As much as possible, it is important that you not only call a repair expert for help, but it is also recommended that you acquire their services for the maintenance of your plumbing systems.
Do not be trapped into thinking that you can only avail of the services of a plumbing repair company in San Diego if there is something wrong with your plumbing. Repairs should be your last option and not your first approach to fixing things. You can prevent such repairs from being done once you have managed to comply with the regular maintenance and inspections of your plumbing. If you have taken some time off to call in a plumbing expert every once in a while to have your systems checked, then your plumber should have seen some warning signs of wear and tear from coming. In this way, preventive maintenance, which ultimately costs less than a typical repair, can be employed.
Spotting What Is Wrong With Your Plumbing Systems
It is not uncommon for an average homeowner to not know the warning signs that there is something wrong with their plumbing systems already. In fact, most people will just call for plumbing repairs in San Diego once they have seen the worst possible scenario. This, however, does not make up for the fact that you can do something to know whether or not you would call in a plumbing expert for some preventive maintenance. It may be hard for the untrained eye; however, this does not mean that you have absolutely no way of knowing that there you need to get a repair as soon as possible. Always remember that in everything, there is something that you can do.
Here are things that you should consider when you are getting the services of plumbing repair in San Diego.
There is a slow, gradual leak coming from the pipe
The pipes are rattling, and these are also making noise
There is a significant increase in your water bill
Persistent sounds of running water in the toilet
There is a slow drainage in the sink or shower
Some flooding in the basement or the lower level of your home
Low water pressure
Water backs up in the sink when water is running in the dishwasher
Hot water begins to smell like rotten eggs
The toilet begins to make a bubbling sound
These are some of the possible things that you should carefully look out on. It does not exactly mean that you have to have a drastic leak in your home. Know that you can even call for a plumbing repair in San Diego even if you just simply spot the minor inconveniences.
What You Should Do When You Notice These Problems
It is recommended that you get the services of a plumbing repair expert as soon as possible. This is so you can avoid having the worst-case scenario of getting your whole plumbing systems replaced. Do not wait for the point of which you would have to go through the worst kind of situation wherein several parts of your home will be damaged along with the appliances you have heavily invested on.
Call for the help from a plumbing company
Some plumbing companies in San Diego do not offer emergency plumbing repairs. However, there are some companies that would accept emergency cases should they see the need to respond as soon as possible. Contrary to popular belief, you do not have to have an appointment just to get your plumbing systems fixed. It is completely alright to need emergency plumbing services. It does not matter what time of day you will need it. As long as the plumbing repair company in San Diego, you are looking forward to working with offers emergency repair services to ita clients; then you are all good to go.
Do not try to do a DIY fix
If you are having a plumbing problem at home, you are most likely to get a DIY fix. However, even if you are extremely tempted to do a band-aid solution to have your problems solve with, this is something that you cannot be fully accustomed with. You might just be wasting your time, energy, and resources when it comes to dealing with these kinds of things. Hence, it is important that you skip trying to solve this problem on your own. Leave it to the professionals! After all, all you have to do is to give them a simple call.
Know the plumbing company that you are going to work with
There are a lot of companies that offer plumbing repairs in San Diego, CA. This means that there is most likely to be a long list of repair companies that you can work with. You should use this to your advantage. Do not just randomly pick a company for no reason at all. You should be able to scrutinize the strengths and weaknesses of each contractor carefully. Remember that you are the client and the contractor that you are going to hire should be able to give you the best kind of work that you are entitled to receive for your plumbing systems.
Consider These Things When You Get The Services Of A Plumbing Repair Company
Gone are the days when you have to try to fix a plumbing problem on your own. Now, you can definitely rely on a plumbing repair contractor in San Diego. These are the professionals that could help you with these kinds of problems. Stop trying to solve the problem on your own and let the experts handle it! With their years of experience, it is without any doubt that they can solve whatever plumbing problem you have in your home in an instant.