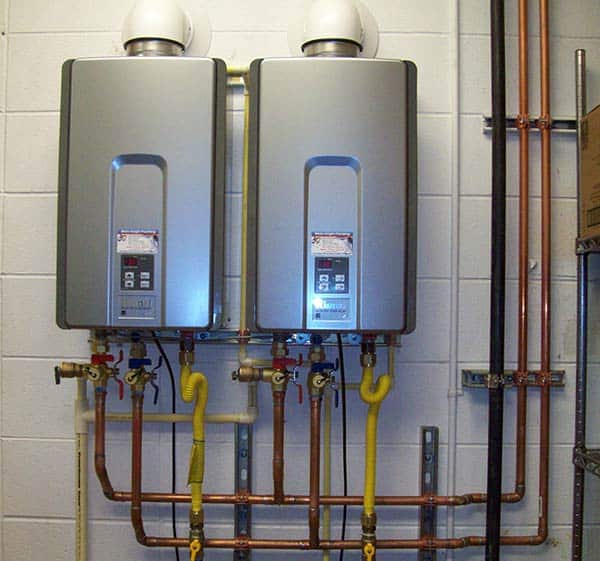 If you're thinking of getting a new house or revamping your current one, why not consider getting a tankless water heater? Tankless water heaters have gained quite a bit of popularity over recent years. They are preferred to traditional ones for many reasons. For one, they can make your life much easier! Here is why you should get a tankless water heater for your home:
You won't have to deal with cold showers
Do you find yourself fighting your family members for a hot shower in the morning? If your answer is yes, well, you can completely eliminate that part of the morning routine once that you get a tankless water heater. Instead of reserving hot water in the tank as a traditional tank does, this tankless system can instantly turn the cold water into a warm shower while it runs through the unit. Now everyone will get to have a hot shower in the morning and be ready for the day.
A tankless water heater offers a higher rate of distribution
With the power of tankless water heaters, you can run water at three different places in the house without having to deal with the inconsistency of hot water. It promotes a higher volume of water distribution, which can make your life more comfortable. High-temperature water for everyone!
A tankless heater lasts longer than a traditional one
While a traditional water heater may last up to a decade and has 6 to 10-year warranty, a tankless water heater is able to beat that by lasting up to two decades with a 10 to 15-year warranty. If you want to make your money worth it, in the long run, getting a tankless unit might be the best choice for you. This not only gives you worry-free about the heater unit breaking down, but it will also raise the value of your home.
A tankless heater saves time and water
If you're tired of waiting for the traditional water heater to deliver warm water and refill the reserve, it is the time to change it to a tankless unit. As time is money, nobody should have to wait for the water to heat up as it can heat the water right away. Also, you don't have to let the water run and go to waste down the drain for a couple of minutes while it warms up. As a consequence, you will be saving much more water than you would with a traditional water heater.
A tankless heater gives you money back
Since a tankless unit uses less water, as a result, the amount that you will be paying for your water bill will be less than the amount that you used to pay. Not only will there be a decrease in the water bill, but you will also pay in terms of energy since a tankless unit does not use as much energy as a traditional one does. With all of the savings accumulated in 12 months, you could gain up to 30% of money back into your pocket by installing a tankless water heater!
A tankless heater requires less space
Since a tankless unit is approximately ⅕ the size of a traditional heater, it can be mounted on the bathroom wall, leaving space for a bathroom rack and other things. It can be placed wherever you desire because it is a lot safer than a traditional tank.
You will get purer water
With the tankless system, there won't be any rust or contaminated water problems. You will be guaranteed to have cleaner water for showering and purer water to drink. Having safe water to use is important, and it should be your number one concern when getting a water heater.
Morey PHC provides emergency plumbing repairs in San Diego, California. Get in touch today to see how we can help. We're available 24/7!